Registration
Pick up your TARDIS key here!
Registration for CONsole Room 2015: The Twin Cities Dilemma is now open! Head over to our ZapEvent page to pick up your membership. Curious about prices? Here's how the full-weekend membership prices break down for our 2015 event (prices good through 15 May 2015):
Adult (18+) Membership – $70
Young Adult (13-17) Membership – $60
Child (5-12) Membership – $50
Young Child (4 and under) Membership – Free
Full-weekend memberships provide access to loads of fun, including panels, gaming, and our dealers room.
In addition to those standard membership options listed above, we're excited to offer two other memberships:
Sponsorship Membership – $180
Supporting Membership – $25
Those attendees who purchase a Sponsorship will not only get into all the activities other full-weekend attendees get, but they will also receive: the official convention t-shirt, admission to the Pre-Convention Mixer on the Thursday night before the convention starts, a free autograph on a personal item, a photograph taken with our Guests of Honor (including shorter lines only for Sponsors), early badge pickup on Thursday night, and early entry into the dealers room on Friday. We heard lots of great feedback from last year's Sponsors, so we're excited to offer this membership option again.
If you want to support the convention, but can't be with us in person, why not take advantage of our Supporting Membership option? As a thank you to those people who purchase these memberships, we will send a copy of our program book to each Supporter. If you join us as a Supporter and then decide you can join us in person, you can convert membership to a full-weekend membership for just $45.
Want to buy some of the extras without becoming a Sponsor? You can do that!
Pre-Convention Mixer – $30 – At the mixer, you'll get the chance to mix and mingle with our guests and a small group of attendees while enjoying appetizers and a cash bar.
Official Convention T-Shirt – $20 – Show your CONsole Room love by sporting this year's t-shirt!
This year's shirt was designed by James Bacigalupo and Amber Raden. Although the design isn't quite final yet, we're excited to share this nearly-complete preview: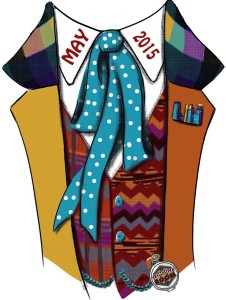 Both our pre-convention mixer and t-shirt were very popular at last year, so get yours early! If you forgot to buy one or both when you purchased your registration, head over to our Square Store.
If you have any registration questions, please e-mail us at registration@console-room.mpls.cx.
*Note – All memberships are non-refundable. However, once purchased, they can be transferred. E-mail us at the address above if you need to complete a transfer.